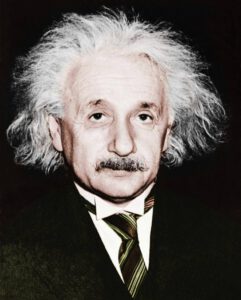 Explore the Space Albert Einstein Stem and Space Science Lab
Explore The Space  offers  highly interactive workshops for School Students in the newly opened "Albert Einstein  STEM and  Space Science Lab  ".
The Workshops comprise   written Test, quiz, exciting videos,  STEM experiments (  Newton's 3rd Law of Motion , Optical Illusion, Resonance etc ) and a pledge. All participants are awarded  a Certificate by the ISRO-registered Space Tutor – Explore The Space. 
STEM careers are growing faster and it is important to  engage and excite children of all ages in engineering concepts and roles through STEM activities. It will help them ask questions, think through problems, collaborate with others and ignite a passion for great careers in STEM 
Albert Einstein was a German-born theoretical physicist, widely acknowledged to be one of the greatest and most influential physicists of all time. Einstein is best known for developing the theory of relativity, but he also made important contributions to the development of the theory of quantum mechanics. He won the Noble Prize for Physics in 1921.
Workshops
Workshop For School Students – 3rd December 2022
Workshop For School Students – 19th November 2022
Workshop For School Students – 26th November 2022
Workshop For School Students – 7th January 2023
Workshop For School Students – 21st January 2023
Workshop For School Students – 13th August, 2023
Workshop For School Students – 27th August, 2023